Brand image and identity is extremely important and essential when creating a clothing collection to represent your team. Our made-to-order jacket range enables us to include several personalisation options with variations on styles, fabrics, colours, branding techniques and trims. Watt to Wear are keen to help you develop a signature look so you will stand out in the crowd.
COLLAR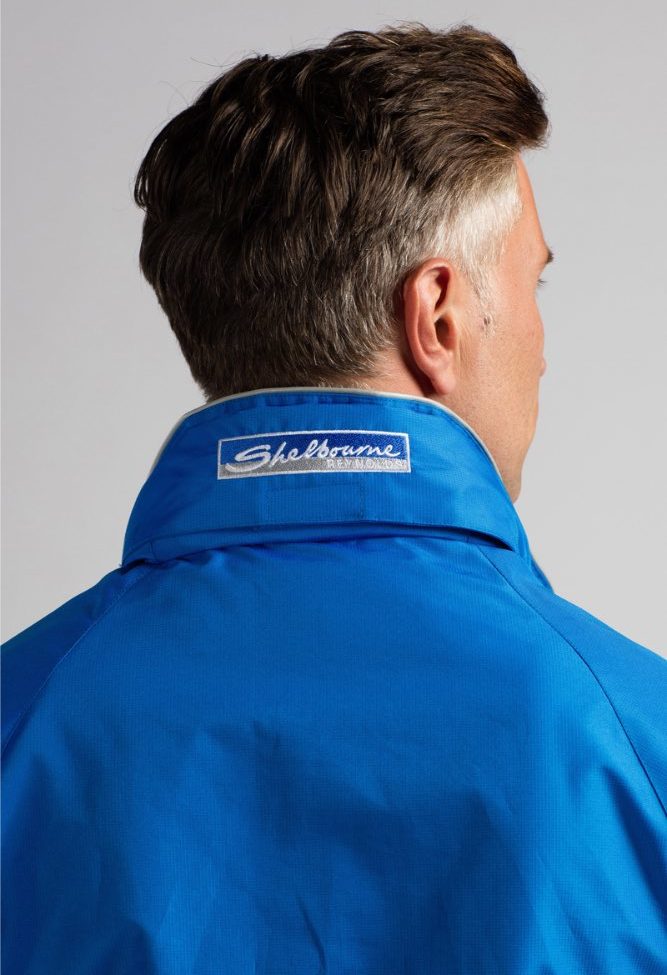 Branding to the back of a collar is tricky on a stock garment, simply because the back of the design would be visible on the inside.
Our made-to-order garments allow us to embroider prior to making up the jackets and we can therefore hide the reverse of the design and achieve a neat and professional finish.
We've added piping detail here too.
CUFFS AND TABS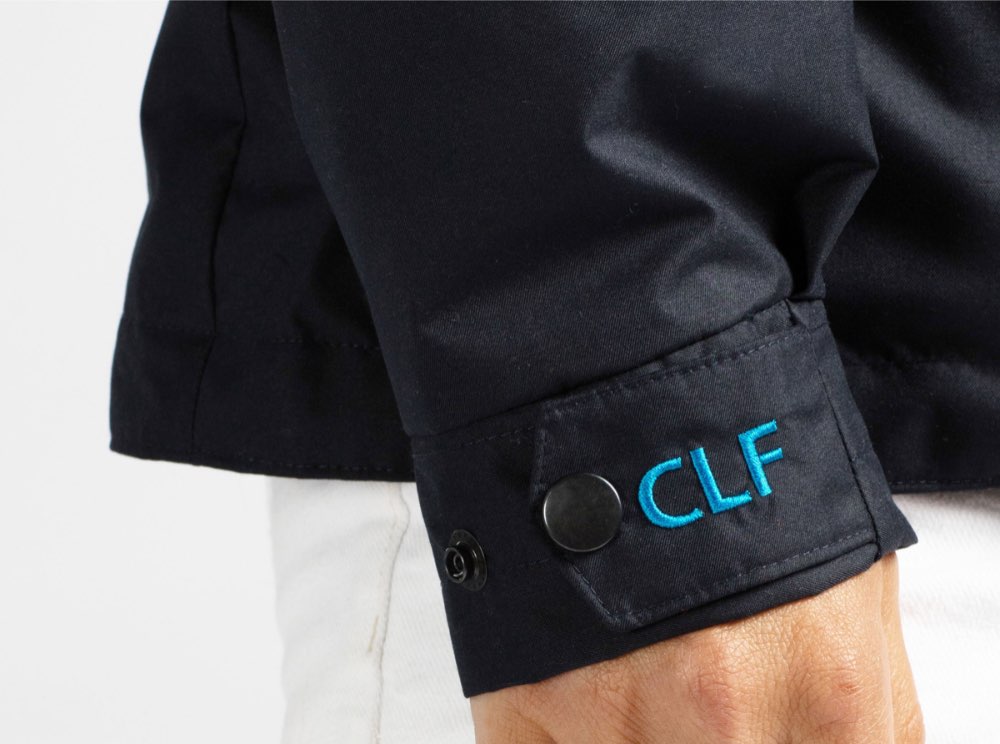 Our made-to-order range allows us to add embroidery to sections of the garment that would normally be inaccessible. Personalised cuff tabs are subtle and sophisticated whether printed or embroidered.
PIPING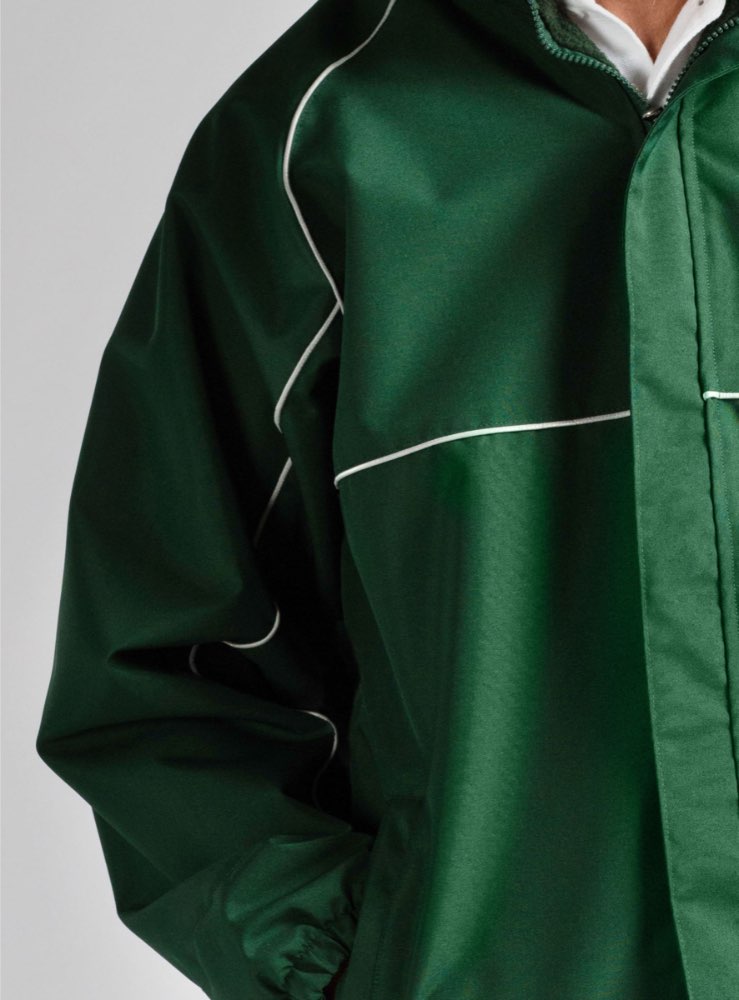 Optional piping can be added to our made-to-order jackets in a range of colours. Depending on the garment styles selected and where seams allow, you can be subtle with tone-on-tone fabrics or as bold as you dare with contrasting standout detail. Why not add piping to the collar too?
DESIGNER LININGS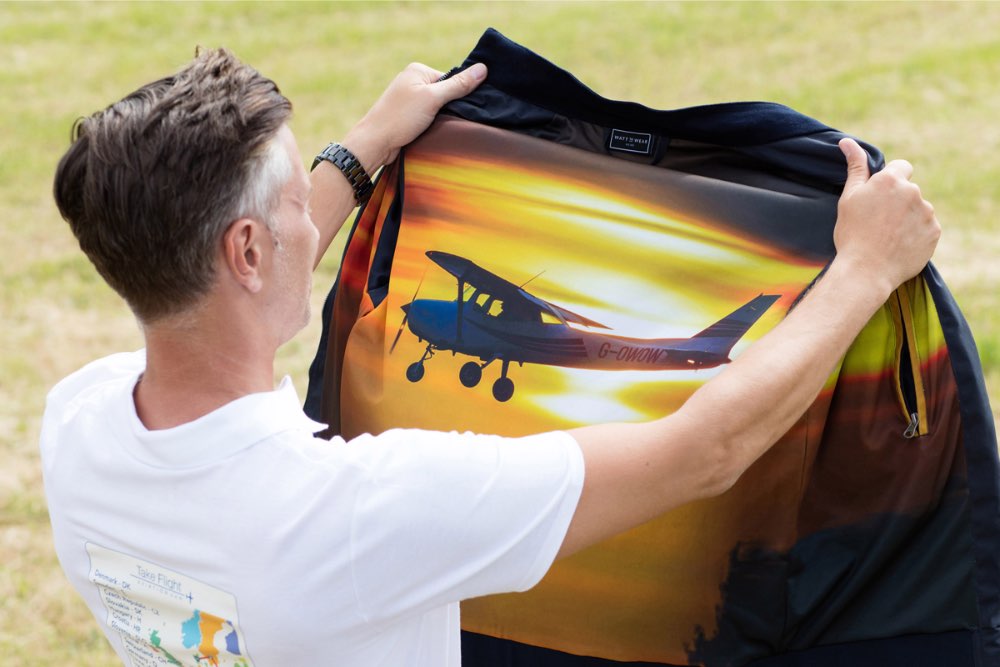 Using in-house digital print technology we have created a highly personalised jacket lining from a photograph. We can reproduce high quality, full colour images onto plain fabrics and create linings and trims for your made-to-order garments.
Require something more subtle? Why not let us create you a repeat pattern design using your company logo?
ZIP PULLS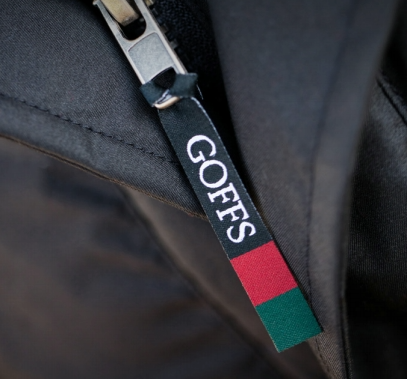 Contrasting zip pulls are available from stock and are a great way of adding a spot of colour to your garments, immediately creating another dimension.
We can also supply fully branded woven zip pulls with matching labels to further strengthen your identity.
BESPOKE FABRICS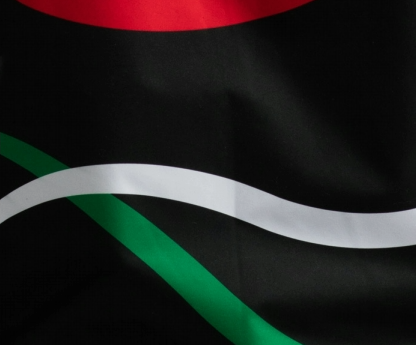 We have access to many different fabrics in various colours and textures. In addition, we can create fully bespoke fabric designs using the dye sublimation process, allowing greater design flexibility and overall impact of your garments.
This technique is available for both inner and outer fabrics and can truly enhance your brand.
BRANDING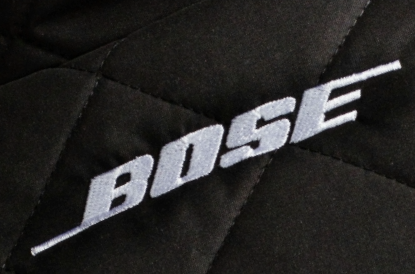 No garment is complete without your company branding. Bold, single colour embroidery produces a strong identity and remains one of the most professional long lasting finishes for decorating your garments. Perhaps a subtle tone-on-tone or full colour approach is more suited to your requirements?
Whatever the design, Watt to Wear will always reproduce your logo to the highest of standards.
PLACEMENT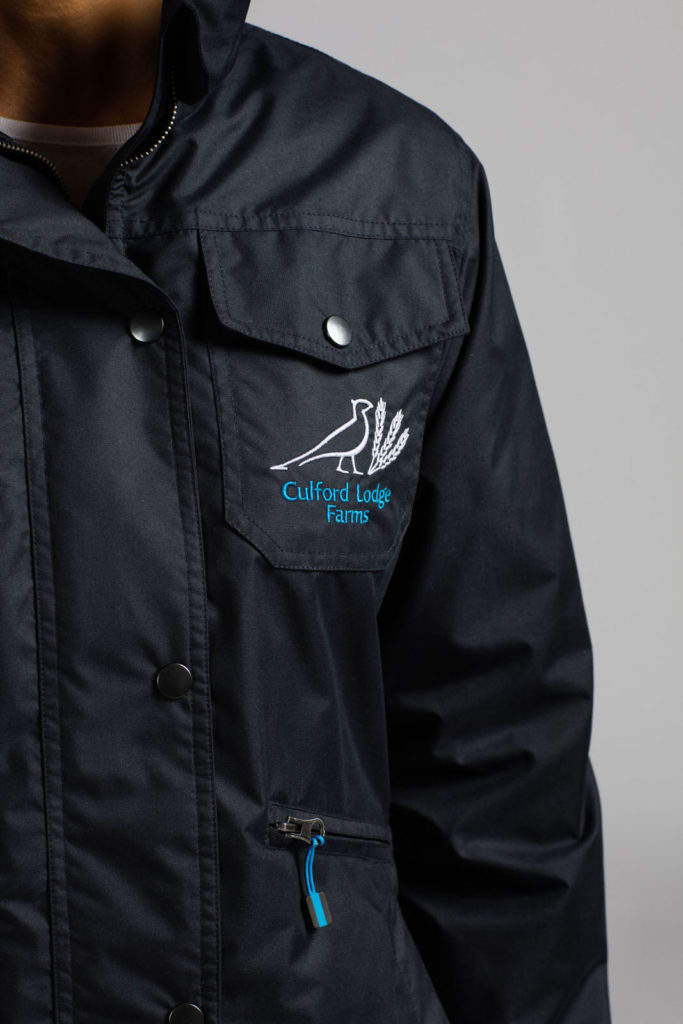 Embroidery and in some instances printing, can be limited on stock garments due to the accessibility and the equipment being used.
A made-to-order jacket allows versatility with your logo placement which can be added almost anywhere, including the pockets, cuffs, hemline, back of the collar and sleeves.
FABRIC CHOICE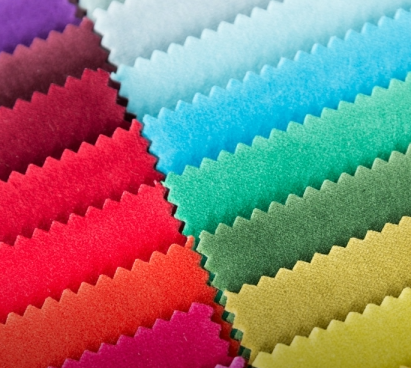 With a huge range of fabrics to choose from, we can create a garment that is both smart and stylish, yet functional and made for the working environment.
By combining colours and textures, we can help you create a unique uniform that is practical all year round.